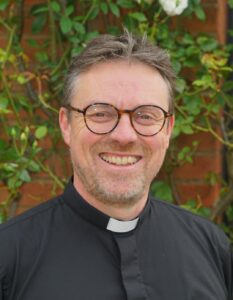 John Watson
I am married to Jackie and have been for the last 28 years. We have 4 children, Cameron (25) who currently lives in Fiji, Louie (23) who currently lives in Scotland, Tom (19) and Izzie (18) who are with us in the U.S.
I have been ordained in the Church of England since 2003, but have been in Christian ministry since 1992. First serving in inner London amongst multi-cultural communities, and living and working in Peru working in the pueblos jovenes offering leadership training.
Since 2014 I was Rector of St. Barnabas Dulwich, a large, urban, complex, traditionally Anglican, choral parish church in South London, Southwark Diocese in the Church of England, alongside the 400-year-old Christ's Chapel, Dulwich, where I oversaw congregational growth among families and children and an expansion of ministry.
The full range of Anglican liturgy was offered, choral eucharist to choral evensong each week. The congregations ranged from people at the top of their profession, national politicians, and government workers to young families and refugees, a beautiful eclectic mix reflecting Kingdom dynamics.
Through a focus of families and children and music over three years, I was amazed by the exponential growth whereby congregation numbers surpassed pre-pandemic figures. We saw over 100 children and young people each week, with our new family service attracting 300 people. In 2022, we received 40 children into their first communion! A community Fun Day was held at the church, which saw over 700 visitors. We also organized a Christmas Eve Pageant through the high street, with live camels, a donkey, choirs and brass band, and saw 2000 people attend.
In 2016 I started the Church of England's first Spanish speaking congregation in another parish whilst also serving at St. Barnabas. In just one year, this grew from once-a-month communion service with 20-30 attending to weekly services for over 120. Leading churches that are multi-site and which support one another has been a growth point – the Spanish-speaking church plant would not have happened had it not been for the generosity of the much larger and wealthier St. Barnabas. The Latino congregation is now its own parish and planted another congregation.
Multi-site church work continued with St. Barnabas becoming a lead partner in a new program of support called 'Hub' Churches – where ministry and mission support can be given to other smaller but vision filled congregations. This year I was successful in applying for funding worth $1 million over 5 years to support a growth program in two other parishes, with St Barnabas being the Hub. This continued on my departure.
I was also humbled in being part of the final slate of candidates for Bishop – the Church of England does it slightly differently than the Episcopal Church of the United States! The process cemented my desire to see bi-lingual and multi-site church ministry grow.
 My new role as Diocesan Missioner for new Models of Ministry will see me explore ways in which, initially, St Athanasius and Epiphany might work together in sharing resources and energy for mission. In an age where resources are fewer but hearts are passionate, this new model is one that could become replicated across the Diocese.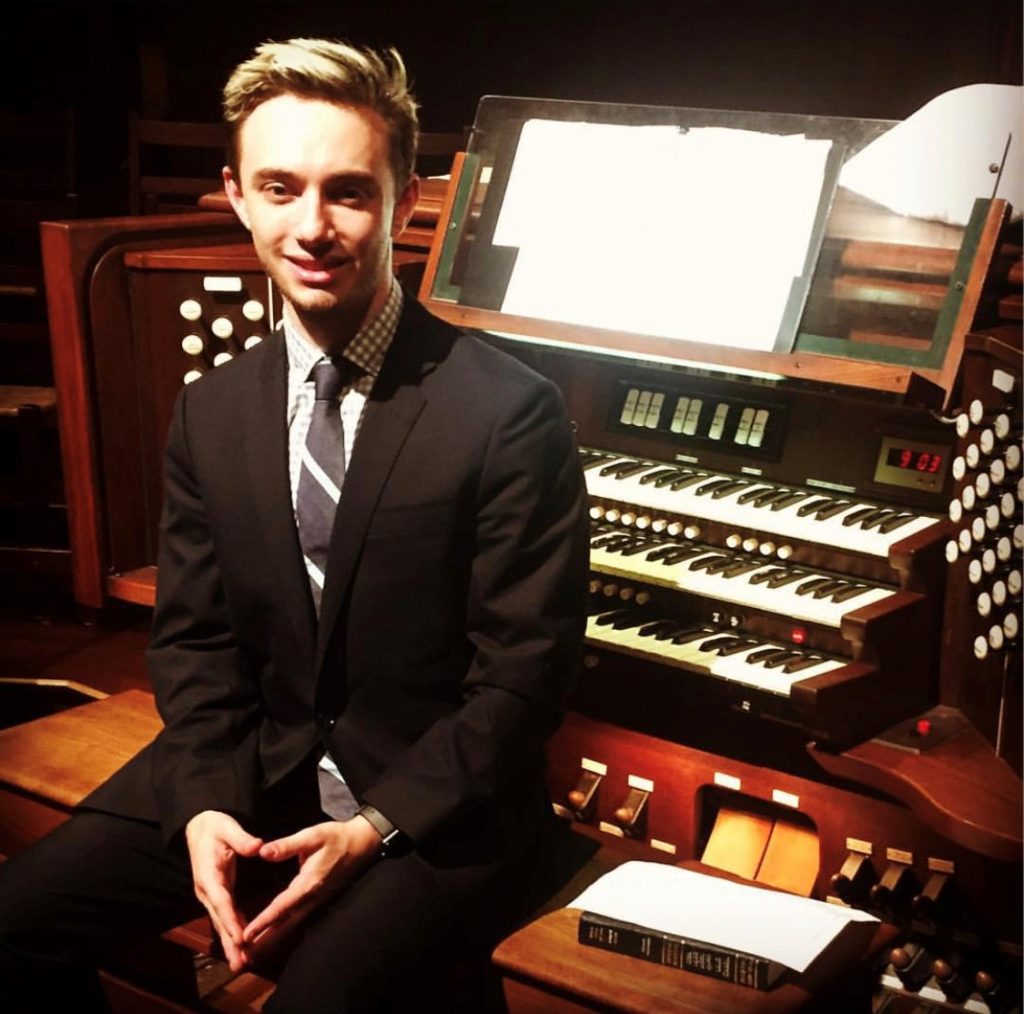 Evan J. Griffith 
Awarded Colleague of the American Guild of Organists, Evan J. Griffith has been creating music since age five. Studying at Manhattan School of Music with Dr. Stephen Hamilton and Mr. McNeil Robinson, Evan went on to pursue a dual degree in Music and in Psychology at Dartmouth College, graduating Magna Cum Laude. He has held numerous organist and choir director positions across faiths, including at Temple Emanu-El NYC, among the largest Jewish congregations in the world, as well as at West Lebanon Congregational Church, Rollins Chapel in Hanover, Church of Our Saviour on Park Avenue, and many more.
A commissioned composer of liturgical music, Evan is also active in the contemporary and commercial music space. After working as a talent scout for Sony Music Epic Records, he has since launched his own artist management practice, Fire Tower Entertainment, out of West Hollywood. Evan was honored to be welcomed to the Saint Athanasius congregation in Spring of 2019, where he currently serves as organist and choir director.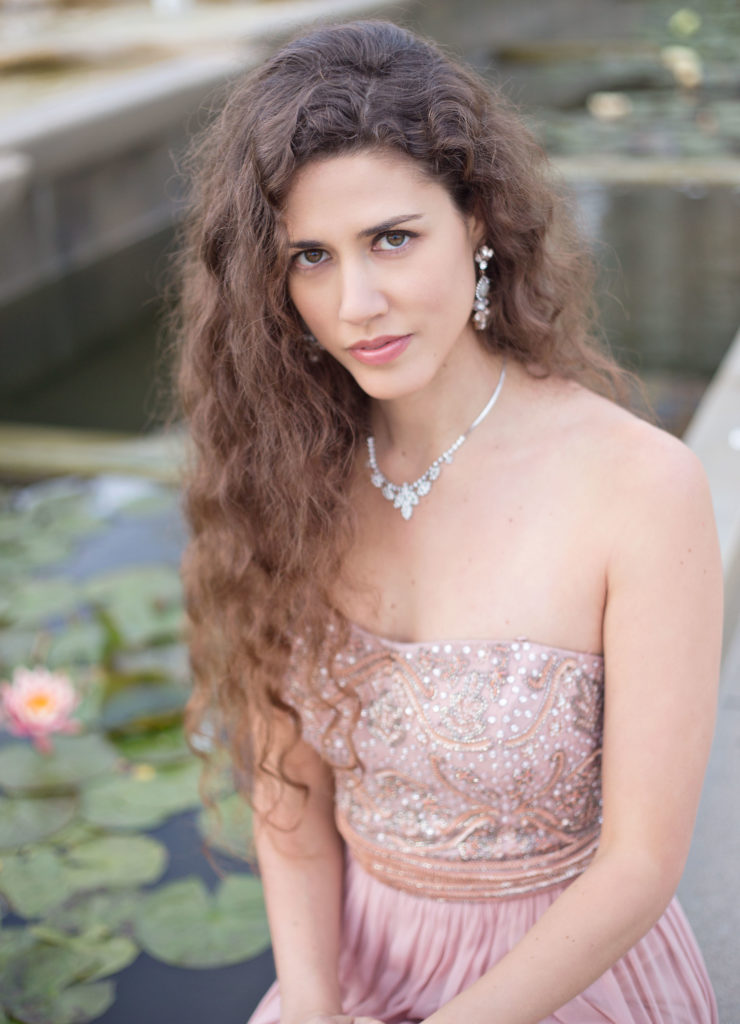 Rachel Labovitch
Mezzo-Soprano Rachel Labovitch began her artistic career as an actress in London before discovering her love and talent for opera.
Her extensive career as an opera singer has included such roles as Carmen in Carmen, Dorabella – Cosi Fan Tutte (Mozart), Nicklausse -Tales of Hoffmann (Offenbach), Romeo – I Capuleti e I Montecchi (Bellini), Olga – Eugene Onegin (Tchaikovsky), Prince Orlofsky – Die Fledermaus (J. Strauss), Polina/Milovzor – Queen of Spades,  (Tchaikovsky) Flora – La Traviata (Verdi), Cherubino – Le Nozze di Figaro (Mozart).  Mrs. Herring – Albert Herring (Britten), Angel – Demon (Rubinstein) and many more.
Rachel debuted her operatic career playing Karolka in Janacek's Jenufa with Opera Slavica NYC and has sung in numerous recitals and concerts across the United States and Europe with such focus as German Lieder, sacred music, and Mozart.
Concert work includes: alto soloist for Mozart's Requiem in Santa Clarita, alto soloist for Bach's Christmas Oratorio and alto soloist for Beethoven's Mass in C both for the Rolling Hills United Methodist church. Rachel is proud to be the cantor for St Athanasius at the Cathedral Center of St Paul.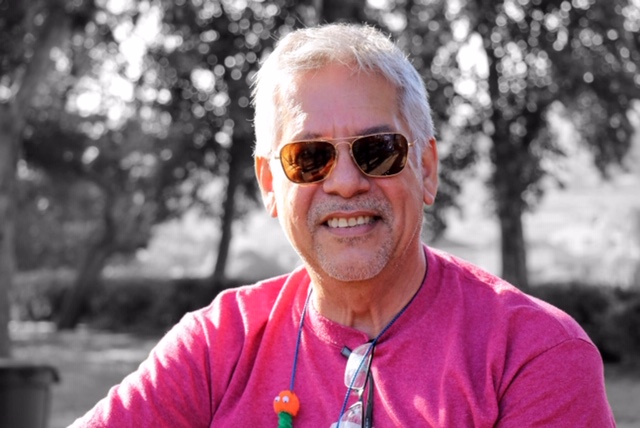 Roberto A. Salazar
Roberto Salazar began serving as a musician for the Episcopal Church in 1990, currently alternating between St. Stephen's Church in Hollywood and St. Athanasius in Echo Park. He has also served in the music ministry for the cursillista movement for several years.
Mr. Salazar works as a specialist in financial publications, is married, and has four children.