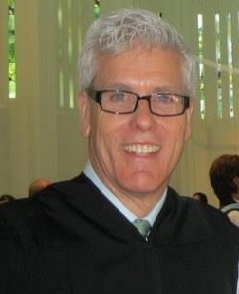 The Rev. Canon Frank M. Alton, Vicar
Frank is the Vicar of St. Athanasius Episcopal Church at St. Paul's Commons. He has served this congregation for nine years. Prior to coming to St. Athanasius, Frank was the pastor at the Immanuel Presbyterian Church for fifteen years. In addition to pastoral duties there, Frank was active in congregation based community organizing throughout Los Angeles, focusing his attention primarily on the areas of immigration, education, housing and labor. While there he led mission trips to Mexico, El Salvador, Northern Ireland and Louisiana,
Frank graduated from seminary with an MDiv in 1977 and was first ordained as a Presbyterian pastor in 1978. In the middle of his seminary years he spent sixteen months in Costa Rica and Colombia, learning Spanish and serving as a campus minister. After seminary he served for seven years as Associate Pastor at the Bel Air Presbyterian Church.  During those years, he led a mission trip to Africa, and spent a sabbatical in Lima, Peru. He completed his DMin in 1985.
While on sabbatical in Lima, Peru in 1984 working among squatters and studying Liberation Theology, Frank sensed a call to start a ministry in Mexico City, living and working among the urban poor, and hosting a program for seminary students to do part of their theological training in that setting. He spent nine years there, teaching in two seminaries, coordinating a project of community transformation, and hosting over 300 people on immersion experiences. In 1995, he returned to Los Angeles to become the pastor at Immanuel.
In 2010, Frank was confirmed as an Episcopalian, and was ordained as a priest in 2012. He has been at St Athanasius since that time. He has three grown children, four grandchildren, and a great grandson. He is married to Saul Renteria.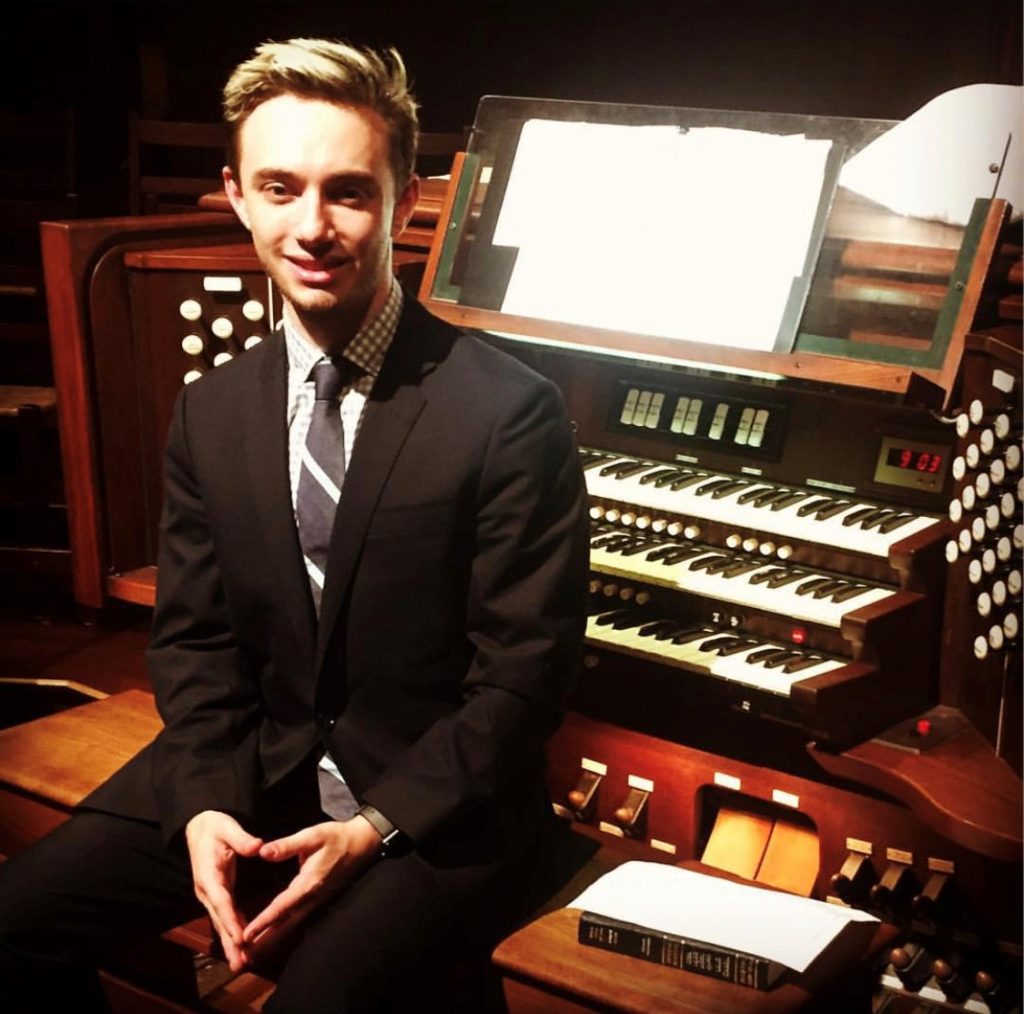 Evan J. Griffith 
Awarded Colleague of the American Guild of Organists, Evan J. Griffith has been creating music since age five. Studying at Manhattan School of Music with Dr. Stephen Hamilton and Mr. McNeil Robinson, Evan went on to pursue a dual degree in Music and in Psychology at Dartmouth College, graduating Magna Cum Laude. He has held numerous organist and choir director positions across faiths, including at Temple Emanu-El NYC, among the largest Jewish congregations in the world, as well as at West Lebanon Congregational Church, Rollins Chapel in Hanover, Church of Our Saviour on Park Avenue, and many more.
A commissioned composer of liturgical music, Evan is also active in the contemporary and commercial music space. After working as a talent scout for Sony Music Epic Records, he has since launched his own artist management practice, Fire Tower Entertainment, out of West Hollywood. Evan was honored to be welcomed to the Saint Athanasius congregation in Spring of 2019, where he currently serves as organist and choir director.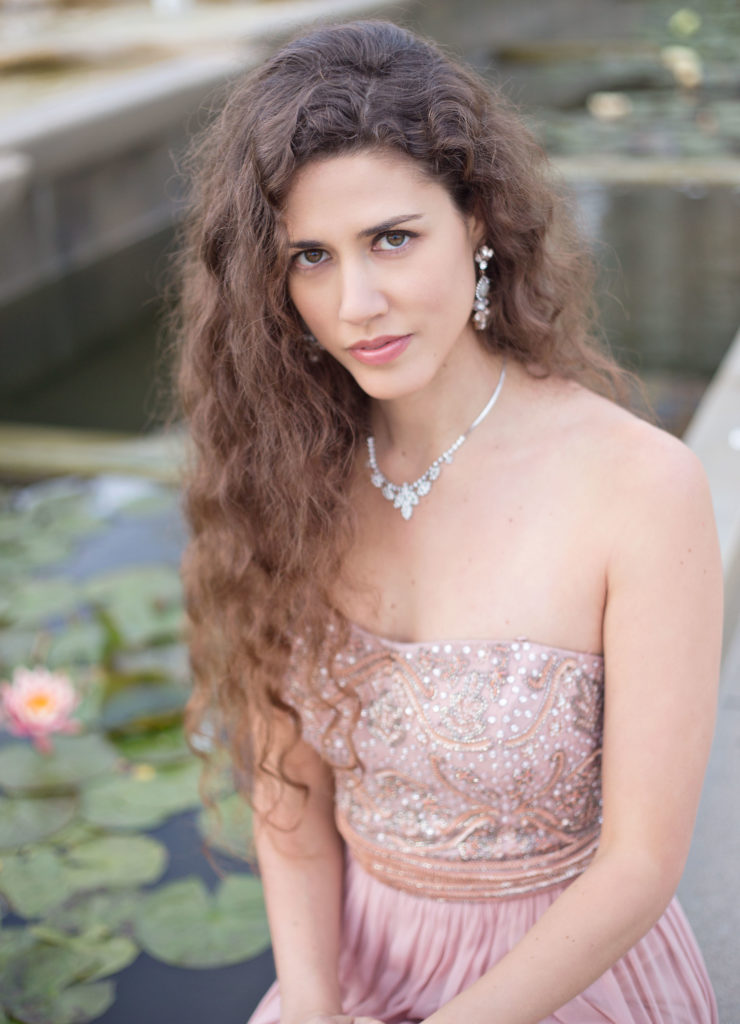 Rachel Labovitch
Mezzo-Soprano Rachel Labovitch began her artistic career as an actress in London before discovering her love and talent for opera.
Her extensive career as an opera singer has included such roles as Carmen in Carmen, Dorabella – Cosi Fan Tutte (Mozart), Nicklausse -Tales of Hoffmann (Offenbach), Romeo – I Capuleti e I Montecchi (Bellini), Olga – Eugene Onegin (Tchaikovsky), Prince Orlofsky – Die Fledermaus (J. Strauss), Polina/Milovzor – Queen of Spades,  (Tchaikovsky) Flora – La Traviata (Verdi), Cherubino – Le Nozze di Figaro (Mozart).  Mrs. Herring – Albert Herring (Britten), Angel – Demon (Rubinstein) and many more.
Rachel debuted her operatic career playing Karolka in Janacek's Jenufa with Opera Slavica NYC and has sung in numerous recitals and concerts across the United States and Europe with such focus as German Lieder, sacred music, and Mozart.
Concert work includes: alto soloist for Mozart's Requiem in Santa Clarita, alto soloist for Bach's Christmas Oratorio and alto soloist for Beethoven's Mass in C both for the Rolling Hills United Methodist church. Rachel is proud to be the cantor for St Athanasius at the Cathedral Center of St Paul.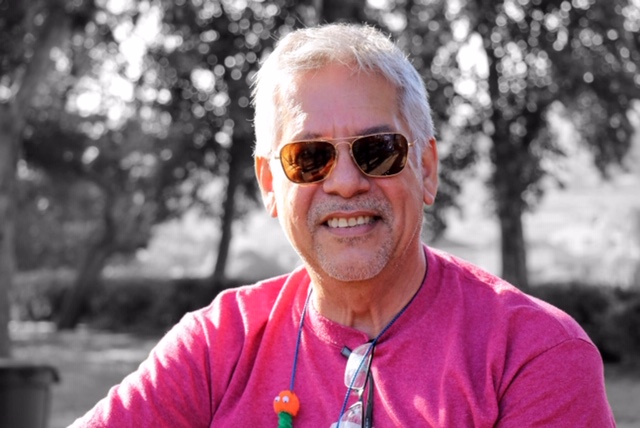 Roberto A. Salazar
Roberto Salazar began serving as a musician for the Episcopal Church in 1990, currently alternating between St. Stephen's Church in Hollywood and St. Athanasius in Echo Park. He has also served in the music ministry for the cursillista movement for several years.
Mr. Salazar works as a specialist in financial publications, is married, and has four children.